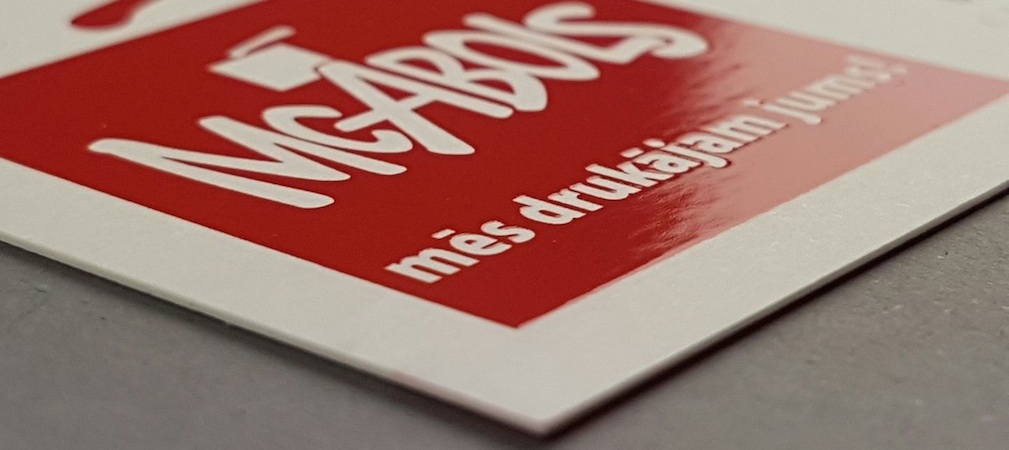 Business cards, forms
Screen printed business cards:
Screen printing is a manual printing technique that uses a mesh to transfer ink onto the paper that way creating the highest quality output. Unlike digital printing, colours are mixed in the Pantone Colour Matching System.
Business cards are printed on a high quality designer paper, cardboard or any other non-standard material. The ordinary colour scheme may be supplemented with white, golden or fluorescent colours, or may include transparent elements (gloss or matte UV coating).

You can choose your own paper or material for screen printing purposes!

(Screen printing may be one of the potential printing options when designing a logo and product design for your company).

We can also cut round corners on standard or non-standard paper or cardboard business cards to make them stand out of the crowd.
Digitally printed business cards:
Digitally printed business cards will save your time and money
They can be produced in a few hours after ordering
Minimum print run — 100 copies
Forms:
The use of forms is a simple and efficient way to contribute to your brand recognition. Specially designed forms will strengthen the image of your company. Forms may be printed using digital or offset printing.


info@mcabols.lv